The fondation in action against covid-19
Supporting the well-being of those for whom COVID-19 is yet another challenge to overcome. Contributing to the collective effort to limit the spread of the virus.
Support for vulnerable patients
Setting up temporary units to house over 50 homeless people in isolation at the old Royal Victoria Hospital. The Fondation provided the resources to create a new living space for these individuals (furniture, entertainment, clothing, etc.).
Providing fans to patients at home with mental health problems. Some medications, such as those prescribed for schizophrenia, make it difficult for patients to regulate their body temperatures, putting them at a higher risk of heatstroke. The consequences can be deadly.
Providing special weekly meals to rehabilitation patients at Hôpital Notre-Dame to encourage them to see through their isolation period before shifting to intermediate resources.
Providing television service to all patients hospitalized and in isolation at Hôpital Notre-Dame.
Paying taxi fare for cancer patients while the transportation service normally provided by the Fondation was suspended, so they could still make it to their treatment appointments. Taking public transportation is too risky for these patients, as they are significantly impacted by their treatment and may be exposed to COVID-19. The Fondation's chauffeur service has recently gotten back up and running, to the delight of users!
Establishing an emergency fund for social workers to help fill the needs of vulnerable populations: buying groceries for people who cannot leave their homes (over $12,000), giving financial assistance for medical bills, paying for medication, providing academic support.
Preventing loneliness and loss of autonomy for over 6,000 seniors in lockdown in the Ville-Marie and Plateau-Mont-Royal boroughs by distributing kits with simple physical, cognitive and creative activities, along with a list of essential resources (psychological support hotlines, organizations offering free deliveries, food assistance, etc.). The artwork created through this project will be curated into a collective work displayed in the community.
Holding 14 memorial events outside of CHSLDs to honour the memory of the over 400 residents who have lost their lives in our CHSLDs in recent months. These symbolic events help friends, family and staff members find comfort and ritualize the loss.
Providing a range of activities to support the thousands of seniors in Sud-Ouest–Verdun coping with different forms of loss (human, social, physical): art therapy (virtual sessions with adapted digital content and in-person sessions), gardening in memory of the deceased, solidarity marches (including pilgrimages) and vigils for the community.
Support for healthcare workers
Providing personal protective equipment to thousands of healthcare workers: masks (30,000), face shields and scrubs.
Providing over 270 overnight hotel stays to CIUSSS Centre-Sud medical staff working with at-risk populations, so they could protect their families and come to work worry-free every day.
Brightening the lives of CIUSSS Centre-Sud community members by displaying local and international artwork on walls and windows at the Verdun and Notre-Dame hospitals.
We are very grateful to the many generous donors who contributed to the COVID-19 emergency fund. Thank you for your incredible support this year!
Thanks to our donors, we were able to protect, acknowledge, comfort and assist many beneficiaries in many ways during the historic health crisis of 2020.
On behalf of the entire Fondation team and thousands of beneficiaries, THANK YOU. If you have any questions, don't hesitate to reach out to us.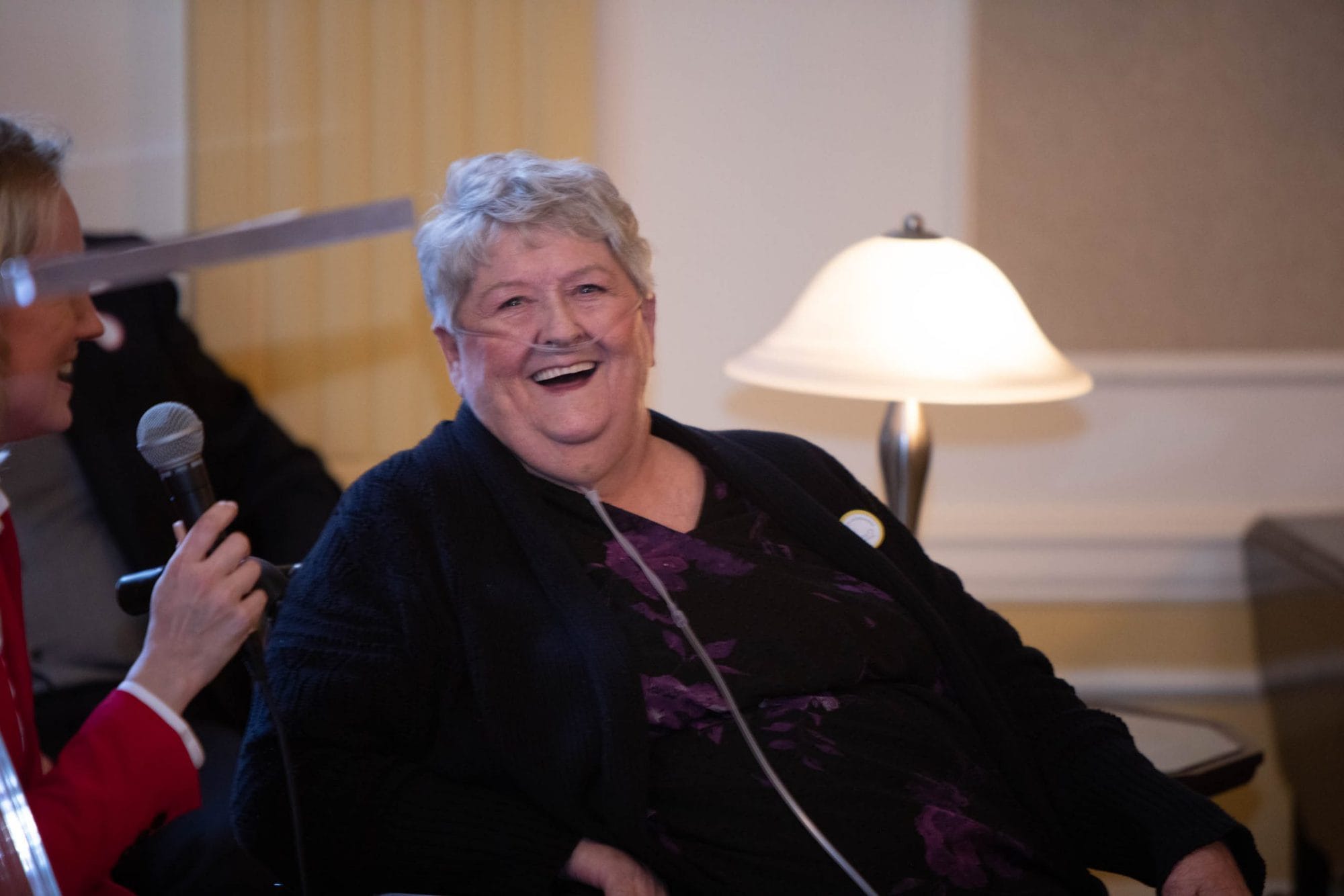 Legal Information
Fondation Santé Urbaine's legal name:
FONDATION SANTÉ URBAINE
Charitable registration number:
11892 3291 RR001
Address:
1560 RUE SHERBROOKE Est, Local 1123F
Montréal, QC H2L4M1
Phone number: 5147657302
Ne ratez rien de nos activités